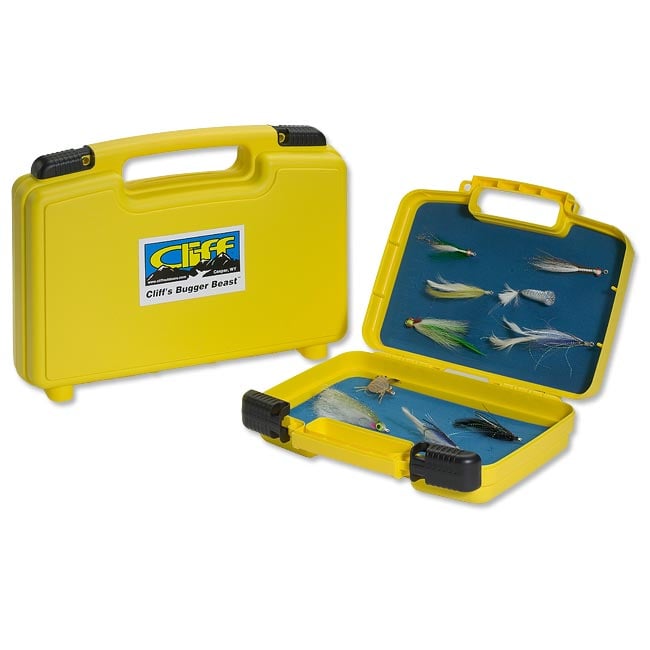 Cliff Fly Boxes
$

45.00

/ On Sale
---
---
The Bugger Beast is an awesome fly box. It's rugged, simple, efficient and will hold hundreds of bugs. Great for Streamers, Topwater Bugs, Musky Flies, Pike Flies and More.
Bugger Beast Junior is the same awesome fly box in a slightly smaller size. Great for all sizes of flies and versatile enough to fit almost anywhere.
If you see us at shows, we drop the price $5.00. Get em when you can. These go fast.